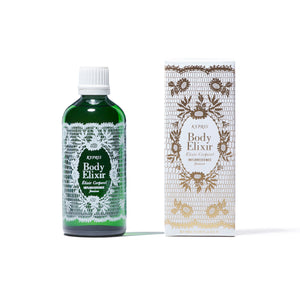 KYPRIS Body Elixir: Inflorescence is a non-greasy, multi-active body oil produced with clinically proven actives typically reserved for facial care and 12 of the most potent and nourishing organic, wild crafted, and co-op grown botanicals blended.
Dont forget the skin on your body, it often gets the back seat in skin care. 
This amazing body oil (dry oil) gives your body the same level care that is often saved for the face. Don't let your age show. It's the first give away when the face is cared for and the body is not.