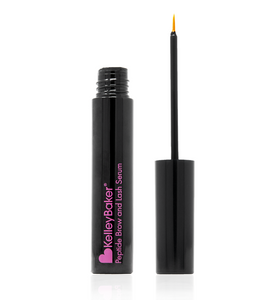 How about having REAL thick, full brows and lashes on your own?
Kelley Baker Brows Peptide Brow and Lash Serum has been developed and is today the best for glamorous brows and lashes, ensuring proper bio-availability for maximal keratin stimulation.
Improves overall brow and lash density by 66% in 4 weeks & Clinically Proven!
Significantly stimulates keratin genes expression.